YIS CUrriculum
YIS is proud to be a fully authorized International Baccalaureate World School
The highly respected International Baccalaureate (IB) is an international education foundation that has been designed to prepare students to find their place and excel in the world. It focuses on inquiry-based education that prepares students to succeed by teaching them to think critically and independently. The IB provides a framework around which the YIS curriculum is built.
At YIS we pride ourselves on being the only international school in Yogyakarta authorized to offer the complete range of IB education for children from age 3 to 18 years. We offer the Primary Years Programme (PYP), Middle Years Programme (MYP) and Diploma Programme (DP).
All reports, diplomas and certificates issued by YIS are compatible with other international schools in Indonesia and abroad, as well as with universities worldwide. The language of instruction at YIS is English and the curriculum also includes French, Spanish and Indonesian.
The International Baccalaureate, which was established in Switzerland in 1968, is recognized by universities around the world. It is taught to more than one million students in almost 5,000 schools, in more than 150 countries.
Assessment and Reporting at YIS
At both the Primary and Secondary levels, assessments are based on holistic criteria provided by the IB, which is the framework around which the YIS curriculum is built. Assessment is not one single set of actions; instead, it is an ongoing process that has been designed to support and encourage effective teaching and learning.
Specifically, assessment at YIS:
Mirrors the requirements of the IB programs
Reflects the international-mindedness of the programs by allowing assessments to be set in a variety of cultural and linguistic contexts

Identifies what students know, understand, can do and feel at different stages of the learning process

Places the learner in the center of the assessment process by involving them in the process
Official reports are prepared four times in the academic year, at the end of each term. Every student's report represents a summary of their achievements in selected subjects during the academic year. One of the most important purposes of this formal reporting process is to encourage reflection and goal setting among students and teachers. We also encourage parents to talk with their children about the content of these reports and to discuss how they will use teacher feedback to grow and develop as learners.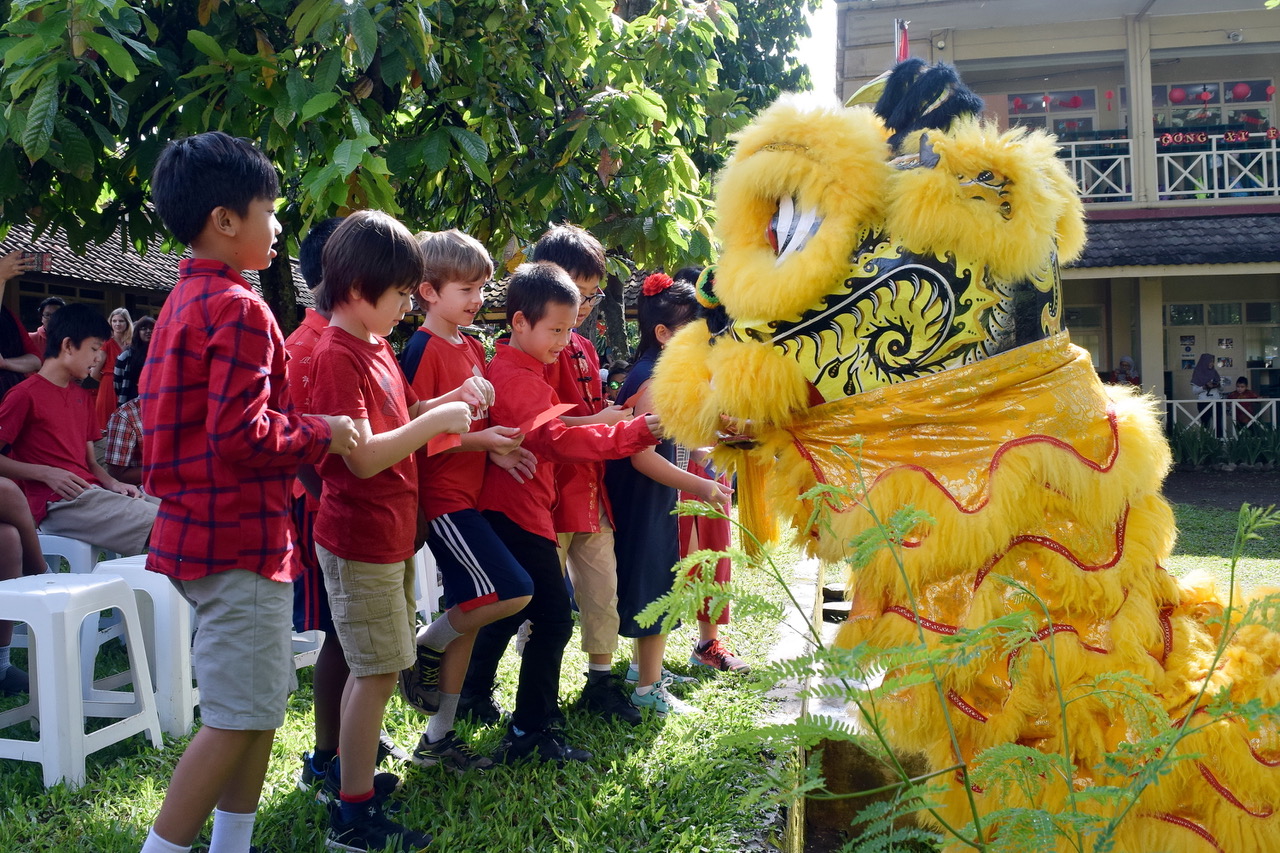 ujian nasional
In order to comply with the regulations of the Indonesian government and the Ministry of Culture and Education, YIS offers classes in Indonesian language, religion (Agama) and civics (PKn, or Pancasila) for students in Grades 1 to 12. These classes are mandatory for students whose parents are both Indonesian nationals.
Bahasa Indonesia and Indonesian Cultural Studies are integrated throughout the YIS curriculum. The subjects of Agama and Pancasila are also integrated into our programs and are offered to Indonesian students during regular school hours.
YIS students who are Indonesian nationals are automatically registered for the Ujian Nasional examinations, which take place in Grades 6, 9 and 12. These examinations serve to provide data to the Ministry of Education regarding the achievement levels across the country. The results of these examinations are not used for the purpose of university applications and we do not include this data in our official, internal YIS reports or transcripts.
yis diploma and graduation requirements
At YIS there are many paths to success. In Grades 11 and 12 students are expected to take a full program of Diploma Programme courses, but students may elect one of the following options:
Participation in the full Diploma Programme (including the Core subjects of Extended Essay, CAS and Theory of Knowledge), culminating in the external DP exams and an IB Diploma

Completion of a full program of courses, electing to take certain subjects for IB certificates

Completion of a full program of courses, taken at Standard Level, without external IB examinations
Each of these paths culminates in a YIS diploma, awarded at the YIS Graduation Ceremony in the final term of the academic year. The YIS diploma is awarded upon completion of all graduation requirements, which are based upon the following areas: attendance, academic achievement in all courses, service activities, and past high school transcripts (where applicable). More detailed information about the specific requirements is available from the YIS Administration.
View the YIS profile on the IB website.